About Goodwin Electrical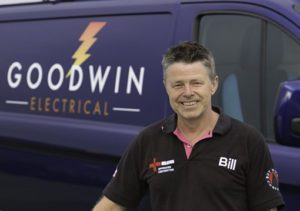 Bill Goodwin started Goodwin Electrical in 2008 after serving 17 years in Her Majesties Royal Navy and working for other quality Electrical companies. Bill has developed Goodwin Electrical into becoming one of the most highly trusted companies in the South West with looking after the customers to very high standards and giving customers the reassurance that Goodwin Electrical can be reached at very short notice. We will accept nothing less than 100% customer satisfaction for work quoted for and delivered, this has been recognised by Three Best rated Electricians in Plymouth with awards in 2018, 2019 and 2020.
Ryan Goodwin started work as a chef working with many top chefs including the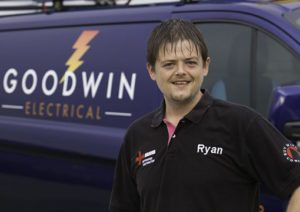 Tanner Brothers at The Barbican Kitchen. Ryan changed career and qualified as an Electrician and started working alongside his father in 2014. Ryan passed his City and Guilds 2391 Inspection and Testing course in 2019. This is a unique qualification both Bill and Ryan have, something you should ask for when employing an Electrician to do your Electrical Certificates. Ryan has now become Joint owner at Goodwin Electrical from 1st April 2021.