CCTV Installation Plymouth
CCTV Installation in Plymouth. Goodwin Electrical install high-quality CCTV installations. Based in Plymouth and serving South Devon and East Cornwall, our qualified technicians will install your CCTV system quickly and at competitive rates.
Goodwin Electrical provide the design and installation of ESP and Hikvision IP CCTV systems for home and commercial premises in Plymouth and South West. We provide a wide range of security cameras suitable for homes, shops, offices, warehouses and small businesses, including analogue, HD-TVI and IP cameras, fully installed at competitive prices.
CCTV surveillance can provide a visible and effective deterrent against all types of crimes including burglary. Home CCTV system can enhance your security and allows you to keep an eye on your home from anywhere in the world via internet/smartphone. You will find our security camera systems are available for installation at prices that meet varying needs and budgets. We provide free site survey and written quotation as well as a fast-track CCTV installation for homes and businesses located in Plymouth and South West.
IP CCTV Installation
An IP CCTV installation allows you to monitor your CCTV security systems on your smartphone or any other internet-enabled device, from anywhere in the world. You can also:
lock / unlock doors
adjust your heating and lighting
You can now see who is arriving at your front door before they knock and allow them access with a simple press of a button.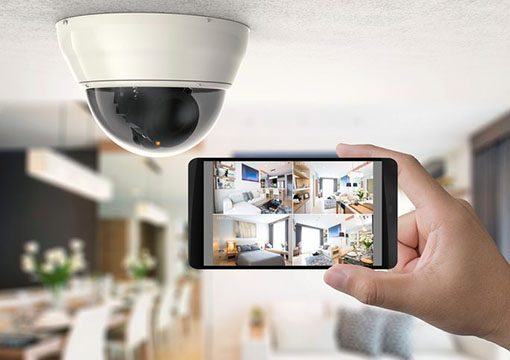 HD CCTV on a Budget
If your budget still doesn't allow for IP, WLS can install HD CCTV cameras using your existing analogue cabling, allowing for further savings on time and cost. There are lots of different camera types for any environment, be it indoors or out. All you need is an HD Digital Video Recorder (DVR), 1080p cameras, an LED screen and PSU (power supply).
CCTV Recording
Digital video recorders (DVRs) and network video recorders (NVRs) allow you to store massive amounts of data. This allows you to store far more frames per second, boosting the clarity of your CCTV footage. Both DVRs and NVRs can be searched locally and NVRs can be searched over your network or remotely via your Smartphone or other IP enabled device (laptops, tablets etc.) as well as