Solar PV Inspection, Maintenance & Testing in Plymouth
All electrical systems need periodic inspection and testing. Solar PV systems are no different. For PV systems mounted on buildings, the recommended inspection interval will depend on the type and use of the building.
Typical reasons for inspection, testing or maintenance include;
An obvious fault has developed – for example an inverter has stopped, working or a panel is damaged
Concerns about reduced returns from your system
Periodic inspection or routine maintenance
A change in system ownership to your solar PV installation.
Water ingress
To safeguard your investment
What's the Risk?
In the vast majority of cases, problems won't occur. Even when they do, the most common problem is reduced system output, undermining your investment returns. Very occasionally however, faults lead to fire or shock risk.
Faults occasionally develop in even the best installed and properly specified PV systems. The most obvious fault is usually an inverter failure, which generally is spotted pretty quickly. However, a loss of 1 or 2 strings in a larger system can be much more difficult to spot, can go unnoticed for months and lead to a significant loss in income.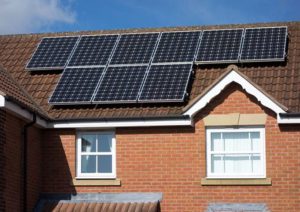 Monitoring and Fault Alarms
While not an alternative to periodic system verification, an effective remote monitoring and fault reporting system will provide early warning of drops in performance or faults.
Most well designed lar