Electric Vehicle (EV) charging point installers in Plymouth
We are OLEV approved electric vehicle EV charging point installers providing our services in Plymouth, Ivybridge, South Devon and East Cornwall. We offer a range of electric vehicle charging points for both home and the work place to suit our clients' needs. From 3KW EV home charging to 50W rapid EV charging we a solution to meet your needs. We offer a free design and advice service and can provide a full installation package including ground works, road markings, signage and electrical installation.
We are fully approved to install a range of Electric Vehicle charging points. The market leaders in quality car charging points they offer single post 3kw charge post to the 50kw dual outlet fast EV charging. Their comprehensive range give our clients a choice of charging posts to suit their requirements. The range of EV charging points come with "charge your car" capabilities allowing you to charge for charging services.
There is a growing demand for public and private electric car charging points throughout the UK.
Electric Car Charging Posts
Electric car charging posts are becoming very popular in the electric vehicle industry. New products are being developed every few months. Goodwin Electrical are currently working with several manufacturers to keep up to date with such developments, providing our clients with the latest technologies.
The basic source of charging is a secure post with a socket which can be accessed by an electronic tag. This software is developing very quickly. Some companies supply double sockets, electronic displays, consumption monitoring and quick charging, etc.
All electrical vehicle charging points are designed to stop potential vandalism and are fully compliant with all electrical security regulations.
Contact Goodwin Electrical now for a Free Design and Quote service to find the best EV charging solution for you. Call 01752 363915 or fill in the contact form.
EV Charger Manufacturers
We install the quality charge points from the following electric vehicle charging point manufacturers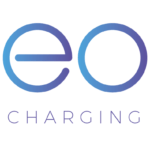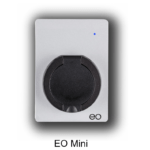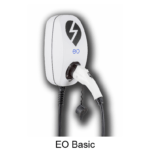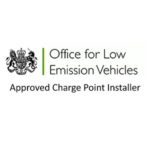 Features and Benefits
EO-Mini – Equal lowest cost socket available – most compact charger available
EO basic charge has optional 'Genius' / Hub for smart-charging capability with EO APP – Convenient real time insights into your charging sessions and usage
Available from 3.6kW – 22kW
Very reliable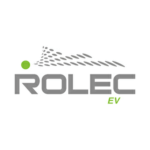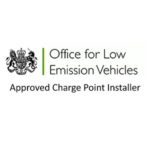 Features and Benefits
Popular charge point with the option of a socket and tethered cable/plug
Optional extras – key switch, solar rotary switch, different colours.
16A & 32A same price.
Lowest Cost EV charger manufacturers.
A wide range of commercial chargers also available.
Electric car charge point grant scheme criteria
What is a standard installation?
Goodwin Electrical are registered and authorised by the Office for Low Emission Vehicles (OLEV).
We are qualified to claim up to 75% (or a maximum of £350) from the total costs. (grant changed on 1st April 2020)
a saving we pass on to you!
Goodwin Electrical are OLEV authorised installers
Using the IET code of practice, NIC EIC and British Standards Regulations (B.S 7671) we ensure the installation complies with all current regulations.
We provide a (DEI) Domestic Electrical Installation Certificate after successfully testing each installation.
We will never compromise your safety.
To help you have a better idea of any prospective costs *standard installation pricing is based on the following:
*Manufacturer's Standard Installation' Criteria:
You must have an OLEV approved charge point.
There is a maximum run of 10 metres from the distribution board to the charge point.
The distribution board must have a spare breaker on a Non-RCD (Residual Current Device) protected unit.
The cable must be able to be surface mounted and clipped direct to wall surface. No ground works.
The charge point location and the car will be charging inside a garage.
The earthing arrangement on the designated property must comply with current regulations.
The charge point must also be fixed to the main property and be able to utilise said earthing management.
The homeowner must comply with all current OLEV Domestic Scheme terms and conditions.
Please visit our OLEV Application Forms page these forms are required to be completed for the EVHS £350 EVHS Grant Contribution.
Don't worry if your installation falls outside any of the above 'Standard Installation' criteria, these criteria are based on manufacturer's advertised prices.
'From as little as' – In most cases, there may be some small additional costs, but only ever if absolutely required due to regulations or location requirements.
If so, these will be itemised in our supplied quotations.